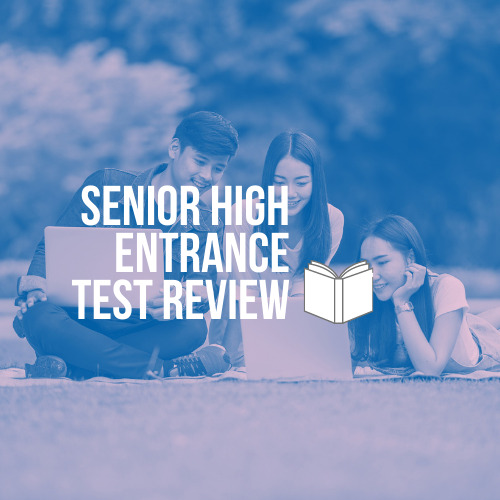 This course is intended for students who are planning to continue their senior high school life in the premiere schools. Most schools offering senior high school programs require students to pass their exams before admission. It is our goal to help you prepare yourself before these exams. The curriculum for our senior high review is crafted and designed by expert teachers based on the K-12 Curriculum of DepED.
This program consists of intensive review in the following subjects:
Math
Science
English
Abstract Reasoning
Online Senior High School Review (SrHSR)
This program has the following features:
24/7 access to LSC's ONLINE REVIEW PLATFORM (includes Diagnostic Test with real-time results, Lessons covering all topics, Quizzes/Practice Tests with real-time results)
Online live review via Zoom
Unlimited access to recordings of Zoom sessions
MORE Practice Tests*
2 Simulated Exams
FREE Consultations using Google Classroom
Test-Taking Tips*
This review also helps students for their Grade 10 to 12 academic subjects.
2023 Schedules
SECTION
DURATION
TIME
DAYS
A
July 8 - Sept. 30
8am - 12:30pm
Saturday
B
June 20 - July 14
*no classes on June 28 (Eid Ul-Adha)
8am - 10:00am or 11:00 am
Weekdays
For more information, contact us.
You may download our registration form.
Payments can be made through any BPI branch.
| | |
| --- | --- |
| Account Name | Account Number |
| Loyola Heights Student Center | 9603-0077-59 |
Fill out the REGISTRATION FORM and e-mail it, together with PROOF OF PAYMENT,
to [email protected].